Welcome Home
Assisted Living
at Grand Oaks
Daily Activities & Outings
Daily Activities & Outings
The health and safety of Grand Oaks residents and staff are our top priorities during the COVID-19 pandemic. We are following all CDC guidelines and offering vaccinations on campus. Contact us today with any additional questions regarding COVID-19 safety at Grand Oaks.
Now you and your loved ones can get an exclusive look at Grand Oaks from the comfort of your home. To protect you, our community, and our staff from COVID-19, we've begun offering virtual tours of our community so you can see all the exceptional services and amenities we offer, without making the trip. Stay safe while getting an exclusive look at Grand Oaks' assisted living services⁠— fill out the form below to schedule your virtual tour today!
What's It Like Living at Grand Oaks?
Watch this video to find out.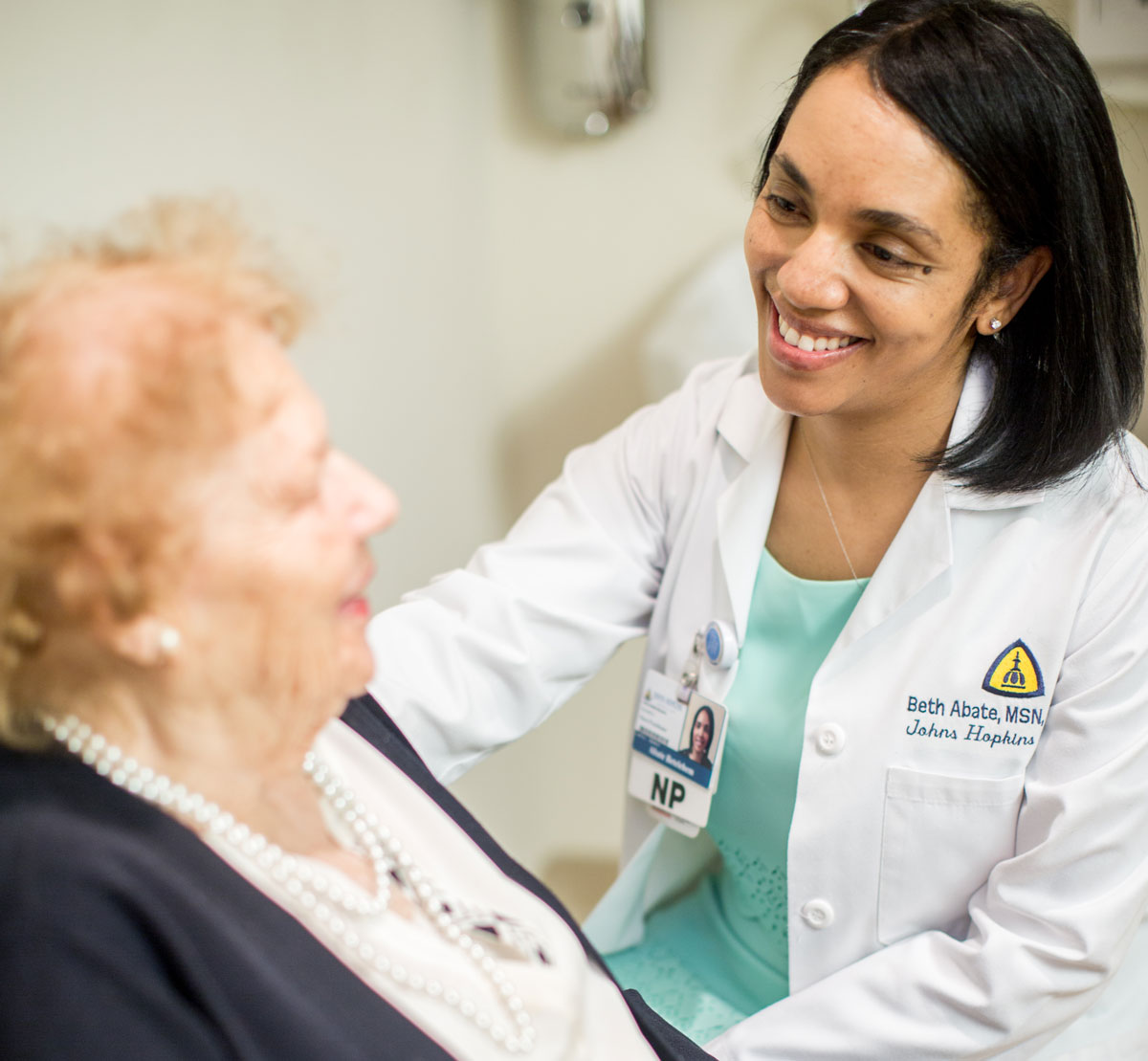 Our Healthcare Affiliates
Our Johns Hopkins and Sibley Memorial Hospital care teams are on-site to provide residents with high-quality wellness. You or your loved one will have access to physicians, who are sub-specialty trained in a variety of areas related to senior healthcare needs, at these renowned hospitals:
Johns Hopkins
Sibley Memorial Hospital
Convenient Location
We incorporate evidence-based practices into everything from our care coordination to nutritional interventions. We're located on the Sibley Memorial Hospital campus, providing easy access to:
Sibley Memorial Hospital
Johns Hopkins Specialty Care Providers
Kimmel Cancer Center
Personalized Care
We understand that no two residents' needs are the same. We provide each resident with a personalized care plan to ensure all of their needs are met.
24-hour nursing support
Respectful, hands-on assistance with daily activities
Direct access to emergency, restorative care, and rehabilitation services
Enhanced Wellbeing
Maintaining cognitive and physical health and quality of life are essential to assisted living. We encourage residents to stay active and healthy.
Mind, body, and spirit programs
Premier amenities, including beauty salon and fitness center
Restaurant-style dining and nutrition
"After meeting with the staff at Grand Oaks, my experience with Sibley, the connection to Johns Hopkins, and the wonderful amenities, I knew Grand Oaks was the place I wanted to call home. I highly recommend Grand Oaks to anyone in the D.C. area looking for an assisted living community. It's hard to find customized care plans, connections to Sibley Memorial Hospital and Johns Hopkins, and an abundance of activities and amenities all under one roof, but Grand Oaks has all of this and more."
"It was important to me that the community I lived in would accommodate my treatments, and Grand Oaks has been fantastic with meeting my healthcare needs."
"When I talk to friends or family about living here at Grand Oaks, it always goes back to the people and how exceptional they are. The staff is excellent at anticipating your needs, and there's never any argument when you decide you want something else. The people here at Grand Oaks make my day better, and I couldn't ask for much more than that."
"I can't say enough good things about the care staff at Grand Oaks. They're always so attentive and polite when helping me. I always look forward to seeing them because they not only help to improve the quality of my life, but they enjoy getting to know me, which means a great deal to me."
"I've been so impressed with the staff since I moved in. They respect us, and they respect their work, which shows how much they truly care about Grand Oaks. There's a sense of comfort and safety with that, and it makes a difference to me."
Are You Ready to Schedule a Visit?
Contact us to tour your new home at Grand Oaks' assisted living community, located in the heart of Washington, D.C.