Since 2000, they've provided high-quality, personalized assisted living services and amenities to every resident in a caring and respectful way. Our staff believes in improving the quality of life for all residents through physical, social, and spiritual activities, premier care services and programs, and dedicated nursing. Learn more about the Grand Oaks team below.
Laurie Henley, ALFA
Executive Director
Laurie joined the Grand Oaks team as the Executive Director in the spring of 2015. She received her bachelor's degree from Virginia Tech in Hospitality and Tourism Management. Laurie has worked in the senior living industry for over 20 years and held a variety of financial and executive management positions in Virginia, Florida, and Georgia. Laurie is passionate about serving seniors and has dedicated her career to providing great care through assisted living options.
Beth Abate, DNP, MSN, AGPCNP-BC, ANP-BC, RN-BC
Nurse Practitioner
Beth graduated from The Catholic University of America in 2009 with a master's degree in Nursing, Adult Nurse Practitioner track. In May 2017, Beth graduated with her Doctor of Nursing Practice (DNP) degree from the Johns Hopkins University School of Nursing. Her capstone project was titled "Methods to Reduce Avoidable Emergency Department Visits in Assisted Living Facility." Her passion is to promote aging in place. In her spare time, Beth enjoys spending time with her family.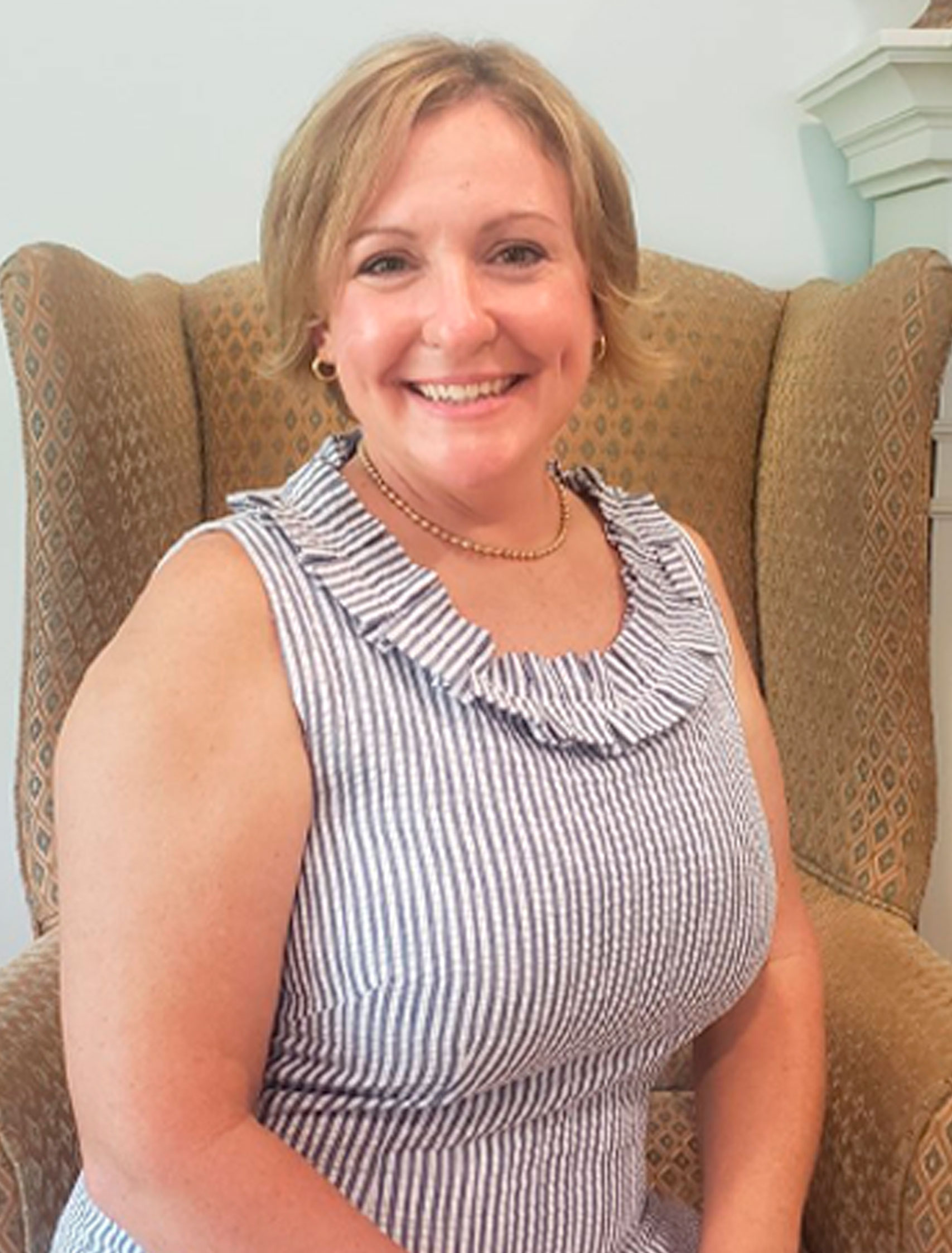 Jill Youens, RN, CDP
Oasis Coordinator
Jill is a Certified Dementia Practitioner, Certified Musical Therapist, and a Certified Wound Care Nurse. She joins us after working 15+ years in skilled nursing and assisted living communities in Virginia.
Michelle Hill, RN, CDP
Director of Resident Services
Michelle joined the Grand Oaks team in 2021. She is a Registered Nurse and Certified Dementia Practitioner. Michelle has been working in the senior living industry for the past six years and enjoys spending time with our residents. In her free time, Michelle enjoys hiking and traveling and is a lover of all things caffeinated.
Jessie C. Charles, RN, BSN
Director of Nursing
Jessie joined the Grand Oaks team in 2022. She received her bachelor's degree in Nursing from Stevenson University (formerly known as Villa Julie College) in Towson, MD. Jessie worked as an Emergency Room Nurse before becoming a Nurse Manager in a long-term care/skilled rehabilitation setting, followed by a Clinical Nurse Liaison. Over the past five years, Jessie developed her leadership skills as a Delegating Nurse and Director of Nursing for an assisted living community. She strives to be a dedicated senior advocate and promote the well-being of the senior community.
Amazing Staff
"The staff is absolutely terrific. They're kind and they have a sense of humor, which is always important. They take care of more than just my physical needs. They make living here a happy experience." Read More