4 Min Read
Tips for Seniors to Stay Safe after Vaccination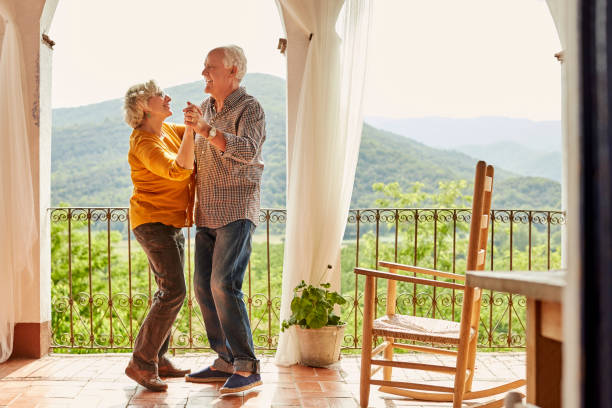 Nearly 56.6 percent of seniors over the age of 65 are fully vaccinated for COVID-19, and 75.9 percent have received at least their first dose. Many seniors, caregivers, and their family members wonder how they can continue to stay safe – even after being vaccinated.
Restaurants and other places are opening up, and restrictions are lifted in many states. More children are back to in-person learning, and many adults are resuming their social and work activities with more regularity. With President Biden announcing that by April 19, every American adult will have access to the vaccine, America appears to be on the path toward reaching an eventual herd immunity.
What are the risk levels and precautions that you should take around those vaccinated and those who still have not been fully vaccinated? With 19 percent of the total American adult population already fully vaccinated, including over half of seniors, how can you stay safe, and what will socializing with friends, family, and the general public look like?
The Centers for Disease Control and Prevention (CDC) has issued clear guidelines, but the answer to whether it's safe to wear a mask and practice physical distancing depends on your family's risk assessment and comfort level. In general, if you're fully vaccinated, you can visit indoors without wearing a mask or distancing with both fully vaccinated and unvaccinated people from a single household at low risk of severe Covid-19 disease. You should continue to avoid medium and large-sized in-person gatherings. At Grand Oaks, practicing safe physical distancing while socializing is a priority when gathering for group activities.
You should feel safe visiting with your children and grandchildren from a single household without masking or distancing. However, when visiting unvaccinated people from multiple households, you should still wear masks and practice safe social distancing. While children often don't show symptoms of COVID-19, they can easily spread the virus to adults.
For residential settings, including assisted living facilities like Grand Oaks, the CDC recommends following the guidance and safety measures provided by local and state officials. The Centers for Medicare and Medicaid Services has guidelines to help nursing homes and assisted living facilities ease visitor restrictions, allow group activities, and restore communal dining, which are among the most popular benefits of living in an assisted living facility such as Grand Oaks.
In public settings and assisted living environments, even fully-vaccinated seniors should:
Wear a face mask that covers your nose and mouth securely
Maintain a safe physical distance from others of at least 6 feet
Avoid crowds and poorly-ventilated indoor spaces
Wash your hands often with soap and water
Sanitize surfaces in environments such as work, the gym, or salon
Make sure restaurants and retailers are maintaining best practices for sanitation
If you feel sick, stay home, and avoid public transportation
Being fully vaccinated now allows adults to travel—with proper masking and distancing—without being tested before leaving unless the destination country requires it. While you still need to show proof of vaccination before returning to the U.S., you no longer need to quarantine upon returning. If you are exposed to someone with COVID-19 and live in a group setting like Grand Oaks, you will need to quarantine for 14 days and be tested, even if you don't have symptoms.
Being fully vaccinated means greater peace of mind when traveling and spending time in close contact with other fully vaccinated adults or family members from a single household. However, there are still many practices you can follow to keep yourself safe.
Safety Tips for Protecting Yourself at Restaurants, Stores, the Gym, Salons, & Healthcare Settings
Minimize or avoid contact with frequently touched surfaces such as books or paper menus
If you must touch surfaces—like at gas stations—wipe down surfaces you need to touch, and apply hand sanitizer when finished
Use online options for reservations and payment, and check out virtual class options
Instead of visiting retail or grocery stores, see if they deliver to your home or workplace
Avoid going to the gym, salon, grocery store, or other high-traffic businesses at busy times
Always ask about hygiene and sanitation practices at salons, places of worship, restaurants, grocery stores, and healthcare settings before visiting
When dining out:

Choose tables that are physically distanced
Wear a mask when away from your table
Maintain at least 6 feet of physical distance when waiting in line
Eat outdoors or in well-ventilated areas whenever possible
Avoid salad bars, buffets, and drink-filling stations that require the use of shared utensils or dispensers
By following the tips discussed here, you can more safely socialize after being fully vaccinated.
COVID-19 and Seniors – What You Need to Know
Learn how to protect yourself and your loved ones.